Ini adalah entri skema yang terakhir....
TOPSIDE:
– Facilities are tailored to achieve weight and space saving
– Incorporates process and utility equipment
1 Drilling Rig
2 Injection Compressors
3 Gas Compressors
4 Gas Turbine Generators
5 Piping
6 HVAC
7 Instrumentation
8 Accommodation for operating personnel.
9 Crane for equipment handling
10 Helipad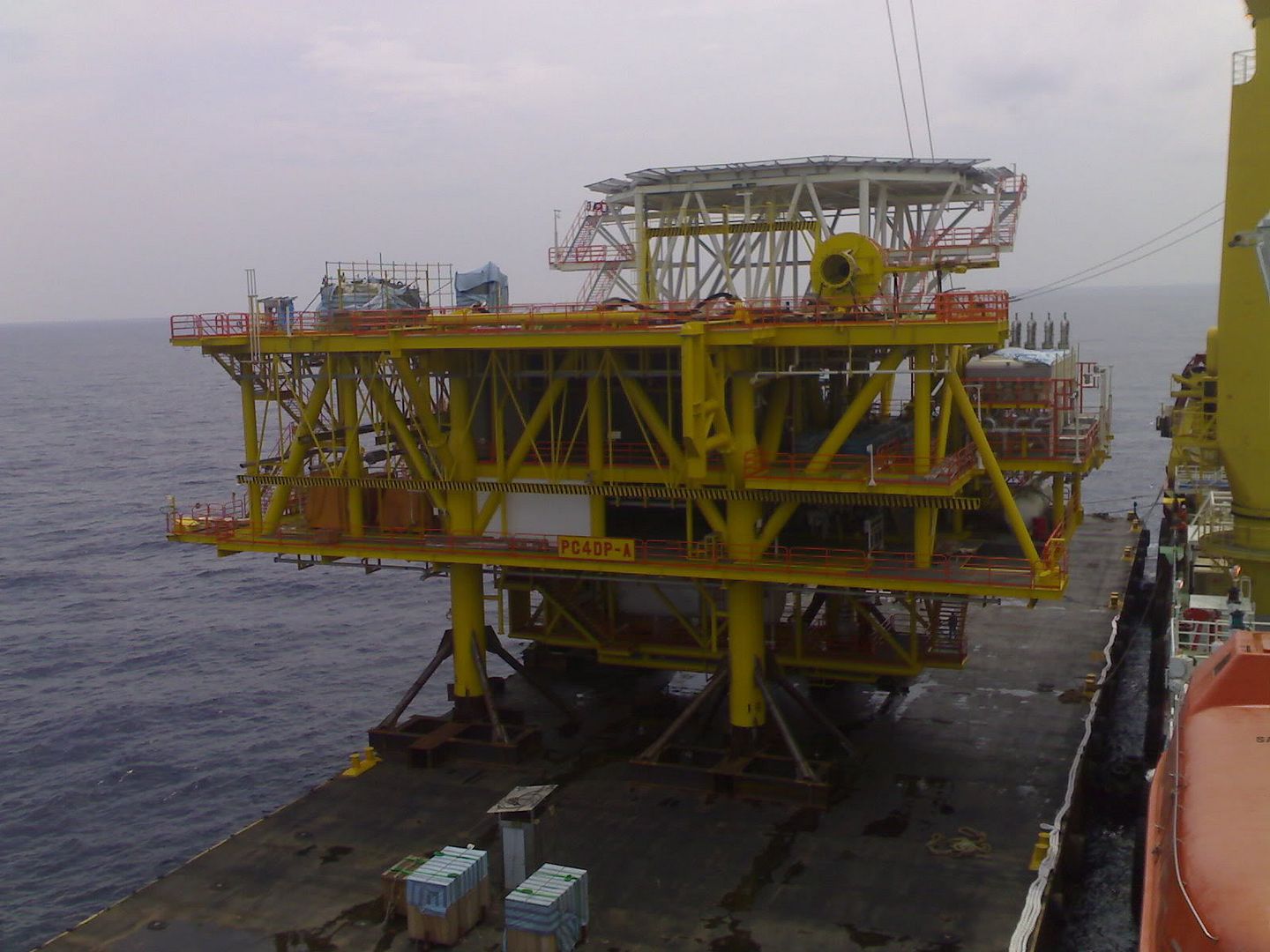 PLATFORM PARTS
1 MOORINGS & ANCHORS:
– Used to tie platform in place
– Material
2 Steel chain
3 Steel wire rope
– Catenary shape due to heavy weight.
– Length of rope is more
4 Synthetic fiber rope
– Taut shape due to substantial less weight than steel ropes.
– Less rope length required
– Corrosion free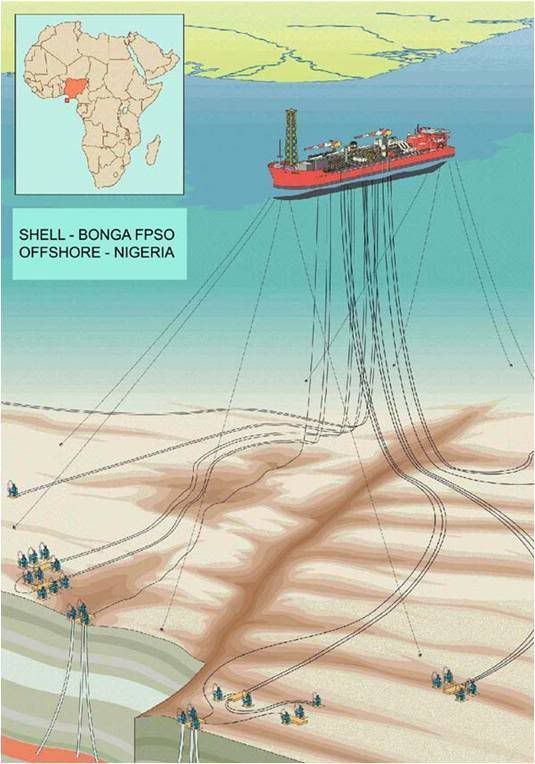 PLATFORM PARTS (RISER
– Pipes used for production, drilling, and export of Oil and Gas from Seabed.
– Riser system is a key component for offshore drilling or floating production projects.
– The cost and technical challenges of the riser system increase significantly with water depth.
– Design of riser system depends on filed layout, vessel interfaces, fluid properties and environmental condition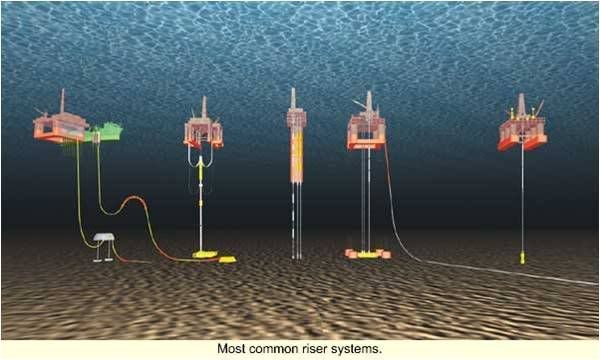 Semoga dengan sedikit maklumat yang diberikan didalam 3 bahagian entri berkaitan platform yang telah disiarkan memberi cukup kefahaman kepada pembaca berkaitan pelantar minyak dan bahagian-bahagiannya.